Current Graduate Students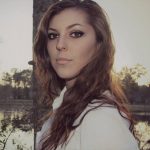 Kelly Adkins
Received B.A. in Philosophy from University of South Alabama. Primary areas of interest include metaphysics, philosophy of emotion, and aesthetics with specific interest in emotional engagement with fiction, specifically narrative film.
kcadkins@go.olemiss.edu
---

Chris Becker
clbecker@go.olemiss.edu
---
Joseph Duda
Joseph Duda is a first year graduate student who is originally from Easton, Pennsylvania (home of the Crayola factory). He completed his undergraduate degree with a BA in Philosophy and a minor in Business Management at Marywood University. He is interests are in applied ethics, particularly bioethics and business ethics. Outside of philosophy, Joseph enjoys collecting and reading comic books, playing a wide variety of videogames, enjoying cinema, and trying to create awesome thought experiments.
jmduda@go.olemiss.edu
---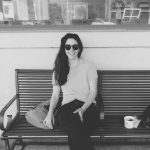 Celine Geday
Celine is interested in feminist philosophy, the analytic tradition, ontology, and phenomenology.  She is also interested in the way knowledge is shaped socially and through language.  Celine graduated magna cum laude with a B.S. in Philosophy and Liberal Arts, and a modern dance minor from Portland State University.
cjgeday@go.olemiss.edu
---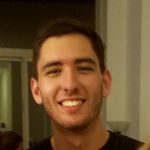 David Harmon
David Harmon graduated from Christopher Newport University with a B.A. in Philosophy with a concentration in Religious Studies, a minor in Judeo-Christian Studies, and a minor in Middle Eastern and North African studies. His academic areas of interest lie in Early Modern Philosophy, Metaphysics, Philosophy of Religion, and Philosophy of Love.
dlharmo1@go.olemiss.edu
---

MaKensey Sanders
mlsande1@go.olemiss.edu
---

Ryan Turner
rturner4@go.olemiss.edu