Current Graduate Students
---

Ethan Davis
egdavis1@go.olemiss.edu
---
Joseph Duda
Joseph Duda is a first year graduate student who is originally from Easton, Pennsylvania (home of the Crayola factory). He completed his undergraduate degree with a BA in Philosophy and a minor in Business Management at Marywood University. He is interests are in applied ethics, particularly bioethics and business ethics. Outside of philosophy, Joseph enjoys collecting and reading comic books, playing a wide variety of videogames, enjoying cinema, and trying to create awesome thought experiments.
jmduda@go.olemiss.edu
---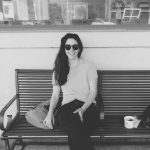 Celine Geday
Celine is interested in feminist philosophy, the analytic tradition, ontology, and phenomenology.  She is also interested in the way knowledge is shaped socially and through language.  Celine graduated magna cum laude with a B.S. in Philosophy and Liberal Arts, and a modern dance minor from Portland State University.
cjgeday@go.olemiss.edu
---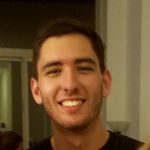 David Harmon
David Harmon graduated with a BA in Philosophy from Christopher Newport University. His main areas of interest are in early modern philosophy, particularly Spinoza and other 17th century thinkers, as well as metaphysics, monism, absolute idealism, logic, and philosophy of religion. His research is mainly focused on taking advantage of recent conceptual tools to explore early modern thinkers. He is currently working on his Master's thesis, which attempts to solve a debilitating problem with Spinoza's theory of persistence.
dlharmo1@go.olemiss.edu
---

Adam Paul
alpaul@go.olemiss.edu
---

Samantha Priest
spriest@go.olemiss.edu
---

MaKensey Sanders
mlsande1@go.olemiss.edu
---
Dylan Schmidtke
Dylan's philosophical interests are broad, consisting of almost any type of history of philosophy, specifically, the histories of the analytic and continental traditions and their intersections with one another and the philosophy of science. This dovetails into his curiosity with the meta-philosophical assumptions tethered to the western tradition as a whole, i.e. assumptions about rationality, liberalism, the concepts of self and personhood, and, capitalism. He believes that Africana philosophy, disability studies, and applied ethics cases dealing with institutionalized injustice all are excellent ways to explore the above interests. In 2017 he graduated from the University of North Carolina Asheville with a B.A. in philosophy.
dcschmid@go.olemiss.edu