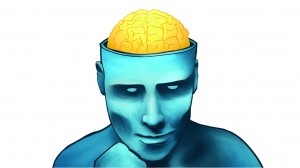 The University of Mississippi hosts the "Conscious Thought and Thought About Consciousness" conference April 27-30, bringing world-class philosophers and cognitive scientists to campus.
The event is scheduled for the E.F. Yerby Conference Center, and all events are free and open to the public.
Leaders in several fields, including philosophy and neuroscience, will converge on campus to promote cutting-edge work in hopes of creating better understanding of human and animal consciousness, its relation to the brain and how humans think about sentient beings, among other topics, said Donovan Wishon, UM assistant professor of philosophy.
"What's particularly remarkable about this event is that it will bring together scholars with vastly different views about consciousness, thought and the methods we should use to come to grips with the mind, its workings and its relation to physical reality," Wishon said. "What's more, the conference is intended to educate the students and the general public about how philosophy, and the humanities in general, can work side-by-side with the sciences to answer fundamental questions about who we are and what our place is in the world."
The event is sponsored by the UM departments of philosophy and religion, and psychology, and the university's College of Liberal Arts, the Office of the Provost, University Lecture Series and Office of Research and Sponsored Programs. It's also co-sponsored by the Mississippi Humanities Council, the Mississippi Philosophical Association and the Mississippi State University Department of Philosophy and Religion.
For more information, click this link to a website devoted to the event. For assistance related to a disability issue, contact the UM Department of Philosophy and Religion at 662-915-7020.