OCTOBER 9, 2014 | BY UM COMMUNICATIONS STAFF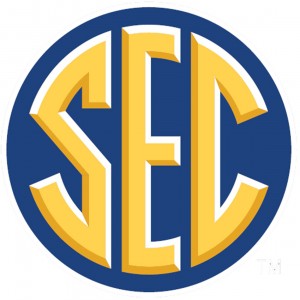 Forty-eight faculty members and administrators from Southeastern Conference universities have been selected as 2014-15 SEC Academic Leadership Development Program fellows.
The SEC Academic Leadership Development Program is a professional development program that seeks to identify, prepare and advance academic leaders for roles within SEC institutions and beyond. It has two components: a university-level development program designed by each institution for its own participants, and two three-day, SEC-wide workshops held on specified campuses for all program participants.
This year's workshops will be Oct. 13-15 at the University of Missouri in Columbia, and Feb. 18-20, 2015, at Texas A&M University in College Station.
The SEC ALDP is managed locally by a liaison, who is designated by provosts to serve as the primary point of contact on each campus. Liaisons lead their fellows through the yearlong SEC ALDP and organize university development opportunities.
"The SEC ALDP, through formal workshops and on-campus activities, aims to provide future academic leaders the opportunity to learn and develop the skills needed to meet the challenges of academic leadership," said Peter Ryan, the program liaison at Mississippi State University and chair of the SEC ALDP.
Since its inception in 2008, SEC ALDP has graduated more than 230 faculty and academic administrators, and program alumni have become deans and provosts at universities around the SEC and country, including Laurence Alexander from the University of Florida's 2012-13 cohort who is chancellor at the University of Arkansas at Pine Bluff.
The SEC Academic Leadership Development Program is part of SECU, the conference's academic initiative. SECU serves as the primary mechanism through which the collaborative academic endeavors and achievements of SEC universities are promoted and advanced.
The 2014-15 SEC Academic Leadership Development Program fellows are:
Lisa Lindquist Dorr, University of Alabama, associate dean of social sciences, College of Arts & Sciences
Diane Johnson, University of Alabama, senior associate dean, Culverhouse College of Commerce
Alice March, University of Alabama, associate dean for graduate programs, College of Nursing
Joseph Phelps, University of Alabama, department chair, Communication & Information Sciences
Micah Hale, University of Arkansas, associate department head, Civil Engineering
Bart Hammig, University of Arkansas, department chair, Health, Human Performance & Recreation
Cynthia Sagers, University of Arkansas, associate vice provost for research, Biological Sciences
Kathryn Sloan, University of Arkansas, department chair, History
DeWayne Searcy, Auburn University, director, School of Accountancy
Bret Smith, Auburn University, interim associate dean for academic affairs,
College of Architecture, Design & Construction
Ana Franco-Watkins, Auburn University, undergraduate program director, Department of Psychology
Mark Law, University of Florida, director, Honors Program
Robert Ries, University of Florida, director, M.E. Rinker, Sr. School of Building Construction
Melissa Harshman, University of Georgia, director, First Year Odyssey Program
Stephen Miller, University of Georgia, director, Bioimaging Research Center
Judith Wasserman, University of Georgia, director, Advanced Visualization Initiative
Kimberly Ward Anderson, University of Kentucky, associate dean for administration & academic
affairs, College of Engineering
Karen Badger, University of Kentucky, associate dean of academic & student affairs, College of Social Work
Kathryn Cardarelli, University of Kentucky, associate dean for academic & student affairs, College of Public Health
Andrew Hippisley, University of Kentucky, director, Linguistics Program
Jacqueline Bach, LSU, Elena & Albert LeBlanc Professor, English Education & Curriculum Theory
Troy Blanchard, LSU, associate dean, College of Humanities & Social Sciences
Joan King, LSU, undergraduate curriculum coordinator, School of Nutrition & Food Sciences
Meghan Sanders, LSU, associate dean for sponsored research & programs, Manship School of Mass Communications
Virginia Rougon Chavis, chair of the University of Mississippi Department of Art
Amy Wells Dolan, University of Mississippi, associate dean, School of Education
Steven Skultety, chair of the University of Mississippi Department of Philosophy & Religion
Donna West-Strum, University of Mississippi, department chair, Pharmacy Administration
David Dampier, Mississippi State University, director, Distributed Analytics & Security Institute
Mark Lawrence, Mississippi State University, associate dean, College of Veterinary Medicine
Rebecca Long, Mississippi State University, interim associate dean, Graduate School, College of Business
David Morse, Mississippi State University, interim department head, Educational Psychology
Heidi Appel, University of Missouri, senior associate director, Honors College
Bryan Garton, University of Missouri, associate dean, College of Agriculture, Food & Natural Resources
Christopher Hardin, University of Missouri, department chair, Nutrition & Exercise Physiology
Matthew Martens, University of Missouri, interim division executive director, College of Education
Christy Friend, University of South Carolina, director, Center for Teaching Excellence
Augie Grant, University of South Carolina, J. Rion McKissick Professor of Journalism
Robert Ployhart, University of South Carolina, Bank of America Professor of Business Administration
Sara Wilcox, University of South Carolina, director, Prevention Research Center
William Dunne, University of Tennessee, associate dean for research, College of Engineering
Bruce MacLennan, University of Tennessee, Faculty Senate president
Brent Mallinckrodt, University of Tennessee, associate dean for graduate studies, College of Arts & Sciences
Lane Morris, University of Tennessee, associate dean for undergraduate programs & student affairs, College of Business Administration
Richard Kreider, Texas A&M University, department head, Health & Kinesiology
Kirsten Pullen, Texas A&M University, director of graduate studies, Performance Studies
David Threadgill, Texas A&M University, director, Whole Systems Genomics Initiative
Douglas Woods, Texas A&M University, department head, Department of Psychology