Events include lectures, discussions, film screening and more
APRIL 3, 2018 BY CHRISTINA STEUBE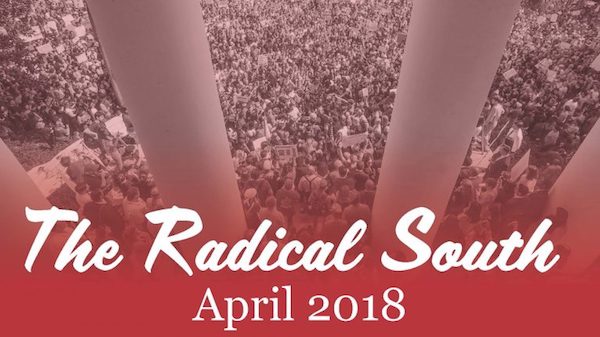 The Sarah Isom Center for Women and Gender Studies at the University of Mississippi is hosting "The Radical South," a conversation series this month that explores the complexity of Southern history and identity.
The Isom Center, the Center for the Study of Southern Culture, and the Office of Diversity and Community Engagement are sponsoring nearly a dozen events, including lectures, debates, screenings and roundtables to expand the community's understanding about narratives of the South and Southern identity.
"It's distinctive that the University of Mississippi has brought this emotional conversation to campus so we can have discussions that aren't reductive," said Jaime Harker, Isom Center director. "Through this interdisciplinary collaboration, we can contribute as a university to historical depth and knowledge by using actual facts to find out the bigger context. We can all learn from it."
Here is a full schedule of events:
Tuesday (April 3): The Great Debate: "Should the Standard of Sexual Consent be an Affirmative Verbal Yes?" – 5:30 p.m., Bryant Hall, Room 209. Deborah Mower, associate professor of philosophy, and her students wll moderate a debate about sexual consent, followed by a reception in the Bryant Hall rotunda.
Wednesday (April 4): "New Orleans and the New Southern Food Movement" – Noon, Tupelo Room, Barnard Oberservatory. Catarina Passidomo, assistant professor of Southern Studies and anthropology, will speak about her research interests of social justice, food systems, critical race studies and social movement at a brown bag lunch.
April 9: Invisible Histories Project – 4 p.m., Tupelo Room, Barnard Observatory. Josh Burford, from the Invisible Histories Project in Alabama, will discuss the importance of LGBTQ archives.
April 10: Visiting Documentarian Series – 5:30 p.m., Tupelo Room, Barnard Observatory. Documentarians Emily Yellin and Darius William will talk about their project "Striking Voices," a multimedia journalism project about the 1968 Memphis sanitation strikers and their families.
April 11: "'Cautious but Solid Character': Southern Feminists and the State" – Noon, Tupelo Room, Barnard Observatory. Historian Jennifer Gunter discusses the interactions between feminists and the state from 1966 to 1985 at a brown bag lunch.
April 13: The Future of Labor – 10 a.m., Overby Auditorium. Civil rights era Student Nonviolent Coordinating Committee leader Bob Zellner, United Automobile Workers-Nissan campaign veteran Richard Bensinger and Rose Turner, who organized the Delta catfish workers in the 1990s, will discuss labor issues and the social movement involved.
April 18: Saving Slave Houses – Noon, Tupelo Room, Barnard Observatory. Preservationist Jobie Hill will discuss her research examining slave dwellings and the influence those dwellings had on inhabitants, as well as the importance of preserving slave history.
Mississippi Bicentennial: Emergent Voices, Our Next Chapter of History – 4 p.m., Lamar Hall, Room 404. Blue Magnolia Films spoke with more than 100 diverse community leaders around Mississippi between ages 14 and 91. The Isom Center is hosting a screening of the resulting film, "Celebrating Storytellers," followed by an interactive discussion with project participants.
April 25: Queer Mississippi: Oral History Presentations and Exhibit – 7 p.m., Burns-Belfry Museum and Multicultural Center. Students from a Southern Studies course will share their work that documents local queer histories in the form of film, poetry and performance.
April 26: Ideas on Tap: What Do We Commemorate and Why? – 5:30 p.m., Proud Larry's. In this partnership with the Mississippi Humanities Council, a panel discussion featuring Chuck Ross, UM director of African American Studies; Anne Twitty, associate professor of history; Alysia Steele, assistant professor of multiple platform journalism; Cindy Gardner, administrator of the Museum of Mississippi History and the Mississippi Civil Rights Museum, and moderated by Graham Bodie, visiting professor of journalism instruction, will explore how society decides which events and people to commemorate, why we do it and the purpose and implications.
All events are free and open to the public.