Current Graduate Students
---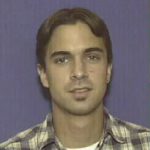 Beau Bourgeois
Beau is a part-time graduate student in Philosophy having earned his B.A. in Computer Science from University of Mississippi (2003), where he has also worked full-time since 2006. His interests in philosophy are mainly in the area of moral psychology but also enjoys philosophy of science, feminism, the intersection of technology and philosophy (e.g. A.I.) as well as some varieties of Buddhist philosophy.
bbourgeo@olemiss.edu
---

Ethan Davis
egdavis1@go.olemiss.edu
---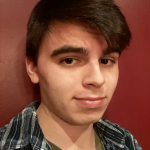 Morgan Dignowity
mgdignow@go.olemiss.edu
---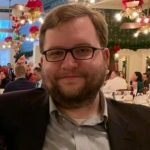 Tyler Dobbs
Tyler finds joy in most areas of the discipline but is primarily interested in History of Modern Philosophy, Aesthetics, and East Asian Philosophy. He carries a special interest in perception and how it is influenced by both the empirical and metaphysical. He is currently using film as a method to study this phenomena. The philosophical figures he carries special interest in are Nishida Kitaro, Ludwig Wittgenstein, David Hume, Tetsuro Watsuji, Arthur Schopenhauer, and Jean-Paul Sartre. Tyler graduated from Tulane University with a BA in Philosophy in 2019.
tedobbs@go.olemiss.edu
---

Adam Paul
alpaul@go.olemiss.edu
---

Samantha Priest
spriest@go.olemiss.edu
---

Dylan Schmidtke
Dylan's philosophical interests are broad, consisting of almost any type of history of philosophy, specifically, the histories of the analytic and continental traditions and their intersections with one another and the philosophy of science. This dovetails into his curiosity with the meta-philosophical assumptions tethered to the western tradition as a whole, i.e. assumptions about rationality, liberalism, the concepts of self and personhood, and, capitalism. He believes that Africana philosophy, disability studies, and applied ethics cases dealing with institutionalized injustice all are excellent ways to explore the above interests. In 2017 he graduated from the University of North Carolina Asheville with a B.A. in philosophy.
dcschmid@go.olemiss.edu
---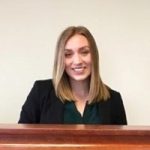 Berit Turnquist
Berit is interested in all forms of logic and ethics, particularly professional, biomedical, and legal ethics.  She also has a deep fascination with Confucian ethics and many other avenues of non-Western philosophy.
bturnqui@go.olemiss.edu
---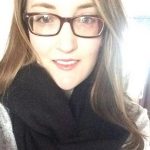 Sarah Szopinski
sjszopin@go.olemiss.edu
---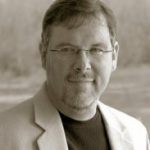 Marvin Vining
Marvin Vining is a non-traditional student. He is an attorney, author, and an aspiring theologian.  He wrote a controversial book titled Jesus the Wicked Priest: How Christianity Was Born of an Essene Schism (Rochester, Vermont: Bear & Company, 2008) that seeks to overturn seventy plus years of mainstream scholarship denying a direct connection between Jesus and the Dead Sea Scrolls. In addition to his historical Jesus research, he is interested in a wide range of philosophical and religious issues. His major influences are John D. Caputo, Mary Daly, Jacques Derrida, Michel Foucault, Jean-Francois Lyotard, Paul Tillich, A.N. Whitehead and Charles Hartshorne. He is also interested in peace studies and the work of John H. Yoder and Stanley Hauerwas. And he is an avid table tennis and poker player.
lmvining@go.olemiss.edu