Philosophy and Religion Student Ambassadors
| | |
| --- | --- |
| | |
Garrison Gosling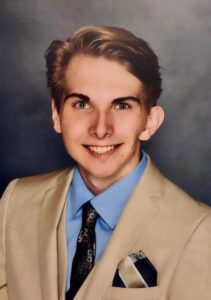 Why did you choose to attend UM?
I chose to attend the University of Mississippi for many reasons, but above all because of its fantastic philosophy program. The Philosophy Department at Ole Miss has everything that I wanted and needed to receive an excellent education in philosophy, and after discovering the department and learning more about it, I knew that Ole Miss was the school for me.
When and why did you choose your major(s)/minor(s)?
I have been passionate about philosophy since I was twelve years old. In my first two years of college before transferring to Ole Miss, I had no idea what I wanted to major in or do as a career. After praying and thinking about it a great deal though, a came to realize that I was called to be a philosophy professor, and therefore should pursue philosophy as my major. Along with philosophy I have a great passion for history, especially the history of ideas, which is what led me to choose history as my minor.
What would you tell a high school student about your major? What is most important for them to know if they're interested in pursuing that field of study?
I would tell a high school student that my major lets me study the most important questions that can possibly be asked. While pursuing my major I have been taught to think about issues in an extremely deep and complex way, and to never make assumptions when thinking about important issues. If they're interested in pursuing philosophy, the most important thing for them to know is what they plan on doing with their degree, as having a plan will be extremely beneficial to them.
Any particular support or encouragement you have received from a professor?
When researching Ole Miss as a potential school to pursue my degree, I contacted Dr. Skultety and asked if I could interview him to ask him some questions about both the school's philosophy program as well as the job of a professor. I expected this interview to just be through email, but Dr. Skultety offered to meet with me over the phone. Our conversation was spectacular. All my questions were answered, and I not only learned a great deal about the philosophy program at Ole Miss, but about my career choice and academia in general. After the conversation I knew both where I wanted to go to school, as well as how I should look at and approach my future career plans. It is because of that conversation that I have received the excellent education that I have at Ole Miss, and that I have a plan for how to achieve my career aspirations.
What has been one of your most memorable or enjoyable moments at UM?
I have had many enjoyable moments at UM, but my favorite moment was most definitely giving a presentation that I prepared last semester as part of a course I was taking sponsored by the Declaration of Independence Center for the Study of American Freedom. I gave my presentation in front of both an in-person audience as well as one on Zoom. It was the first real academic presentation that I have ever given, and I absolutely loved it. I loved doing the research, making the presentation, and above all actually delivering my short lecture and answering questions about it after. I had an absolute blast and would love to do something similar in the near future.
What do you hope to do after you graduate? What are your career goals/ plans for postgraduation?
After graduating I hope to continue my studies in philosophy by pursuing my master's degree at Ole Miss and eventually going on to pursue my PhD. My career goal is to one day become a philosophy professor at a school of the same caliber as Ole Miss.
Apart from school, how do you spend your time in Oxford? What are your hobbies, favorite places to go, etc.?
When I am not doing school related activities, I love to just enjoy our beautiful Ole Miss campus and the town of Oxford itself. I especially enjoy finding and visiting different local historical sites and going out to eat at nice restaurants like Ajax.
What is one thing you wish you knew as an incoming freshman that you'd tell your past self (about the general college experience)?
One thing that I wish I knew as an incoming college freshman is just how quickly time flies during a school semester. It seems like a long time away when a project is due in one month, but those four weeks go by extremely fast, so it's best to start doing your work early.
Spencer Heitman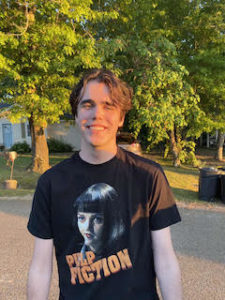 A Philosophy, Public Policy and Leadership, and English major, Spencer is a member of the Warren Debate Union and also works as a Barista at a local coffee shop. Spencer is a Senior Advisor of Louisiana Youth and Government and on campus, works as a consultant for the University of Mississippi Speaking Center, where he helps students and faculty with presentations and communication skills.
Why did you choose to attend UM?
I chose to attend UM because the academic and broader collegiate experiences it boasted felt like the best of both worlds. The class sizes felt reminiscent of smaller liberal arts colleges, so I felt confident in the pedagogical outcomes I would have, but the size of the University was still large enough to provide diverse input in academic and social environments.
When and why did you choose your major(s)/minors?
I chose my first two majors—Public Policy Leadership and English—prior to entering the University because they were consistent with interests I had discovered during my youth, but I did not choose my philosophy major until about halfway through my first semester. I did so because numerous interactions and discussions I had with members of the debate team—many of whom were philosophy majors themselves—ended up sharing a basis in ethical philosophy, a passion I took ages to uncover and hope never to abandon.
What are your career goals?
I hope to pursue a career in academia, focusing on the intersections of ethical and political philosophy.
Have you had an experience that made you feel empowered at UM?
One of the most empowering experiences I had at the University of Mississippi came when I was asked to represent the Warren Debate Union at a public debate in the fall semester of my freshman year. Despite being merely 18 years old and feeling grossly under qualified to hold anyone's attention, I felt assured by the fact that I had a captive audience for at least some time. In that moment I realized that at least something I said must've been worthwhile.
What has been a particularly meaningful way you have engaged in a community – either on or off-campus?
I have found myself feeling most meaningfully engaged in my local community when attending events to support local artists, whether they be visual arts exhibitions and poetry readings sponsored by Quasar Arts or live music shows at Proud Larry's. Through these engagements, I have been able to prop up others' passions whilst simultaneously interacting with abs immersing myself in welcoming communities.
What do you like to do outside of school (hobbies, interests)?
Outside of school, I enjoy connecting with others through good and drink. In the daytime, this often takes the form of serving others in my job at a local coffee shop, where I can use the deliberate effort I put into drinks as a way of showing my care for others. At night, this often looks like hosting friends for dinner, where the same principle applies.
What are you binge watching on Netflix or other platform?
At the time of writing, I have watched the movie Lady Bird over 15 times and can cite the exact time stamp of multiple scenes.