Careers & Alumni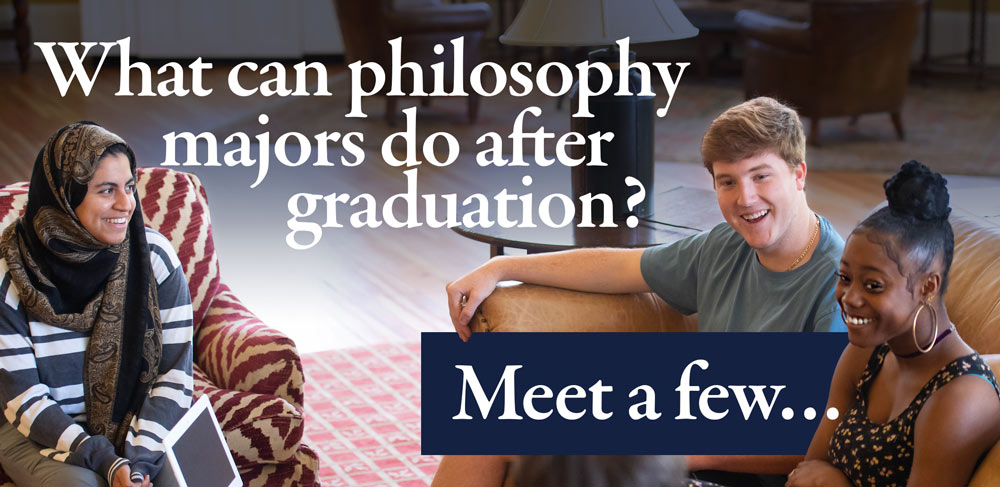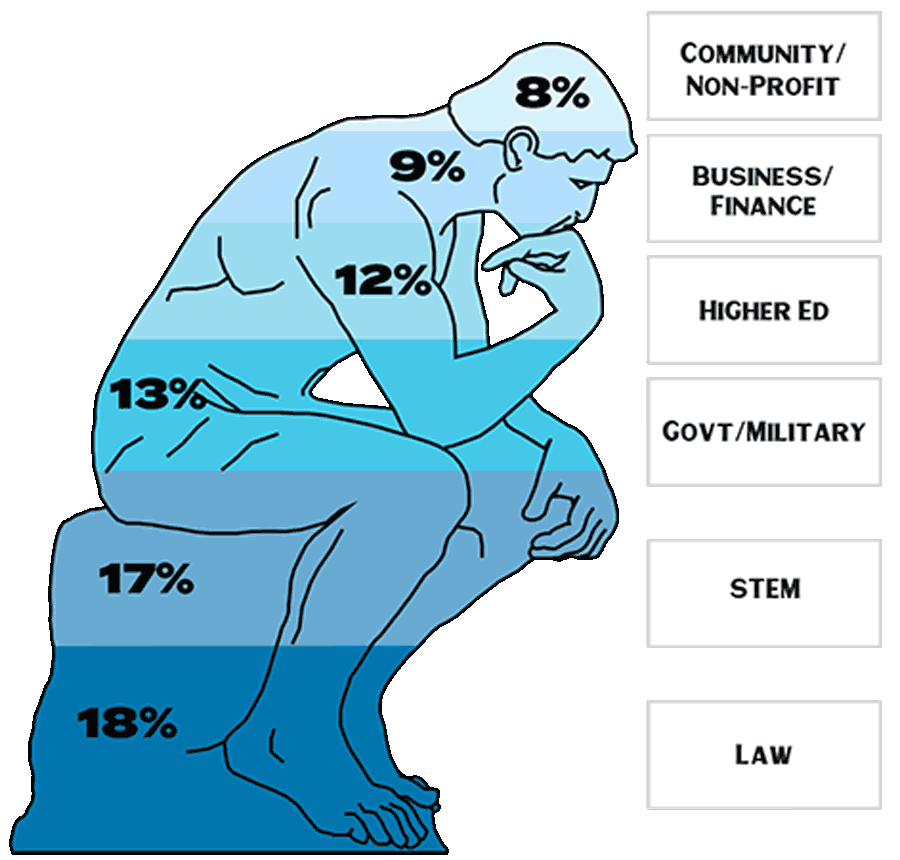 Philosophy Careers
A liberal arts education empowers and prepares students to deal with complexity and change through a broad knowledge of the world. They gain key skills in communication, problem-solving, and working with a diverse group of people.
Philosophy majors clarify their own beliefs, develop a basis for ethical decisions, and formulate a coherent approach to life. They learn how to think logically, analyze problems, assess proposed solutions, communicate clearly, conduct research, and think creatively and imaginatively.
Related careers include law, STEM, government and military, higher education, business and finance, and community and non-profit.
Our graduates are …
Assistant US Attorney, U.S. Department of Justice
Federal Judge, U.S. Court of Appeals 5th Circuit
Physician, North Mississippi Medical Center
Global Physician, Baylor College of Medicine International Pediatric
President, South Coast Oil Corporation
Digital Analyst, Healthgrades
Appropriations Committee Staff, United State Senate
Colonel, U.S. Air Force
Director of City Planning, Tupelo
Network Architect, FedEx
Faculty, Alabama-Birmingham, Cal State-Long Beach, Wesley College, Mississippi State, Miami, Dade
Law Faculty, University of Texas, Lewis & Clark
Teacher, Madison Central High School
Superintendent, Vicksburg Warren School District
Director, Aloha Foundation
Senior Health Care Fellow, Mathematica
Pastor, North Helm Baptist Church
Cofounder, Emmett Till Interpretive Center