About
The University of Mississippi Department of Philosophy and Religion
offers an undergraduate major and a minor in philosophy, as well as a Master of Arts in philosophy.
Pursuing a degree in philosophy offers students an opportunity to confront many of life's most profound and enduring questions.  Moreover, studying philosophy provides unique training in clear and critical thinking.  Our students learn how to challenge assumptions using rational and civil inquiry, they practice analyzing complex problems, they are trained to both follow and construct logical arguments, and our students are required to exercise all of these skills in their reading, writing, and speaking.  While a degree in philosophy may not open any particular career door, our faculty is convinced that philosophy develops the habits of mind that help employees succeed in almost any profession.
To see what some of our alumni have done and are doing with their lives, click here.
The Department of Philosophy and Religion is located in Bryant Hall, on the University Circle on campus.
---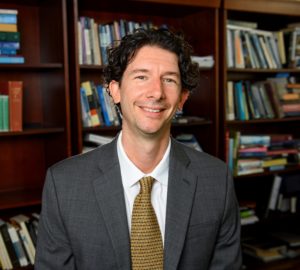 Steven C. Skultety, Chair
Department of Philosophy and Religion
Professor of Philosophy
100 Bryant Hall
P.O. Box 1848
University, Mississippi 38677
662.915.7020  | skultety@olemiss.edu
---