Center for Practical Ethics: Policy Talks 2022
Policy Talks events bring University of Mississippi faculty, alumni, business and industry experts, and community members together to focus on the ethical issues surrounding a timely topic, and to seek informed solutions from a variety of perspectives and fields. Through a day of presentations and conversations, panelists and attendees learn about recent industry practices, explore current academic educational and research models, and consider ethical challenges and goals. Policy Talks events provide a unique opportunity for participants to network and engage in collaborative recommendations, "best practices" guidelines, and ethically-informed policy solutions.
For more information on the Center for Practical Ethics, please email ethics@olemiss.edu.
2022 Topic: Big Data and Tech in Delivery of Healthcare in Rural America
Thursday, April 21st
Presentations & Workshop: 1:00 – 5:30pm
Bryant Hall, Room 111
Reception: 5:30pm
Bryant Hall, Farrington Gallery
UM Faculty Panelists:
Ralph Didlake, Associate Vice Chancellor of Academic Affairs & Director of the Center for Bioethics, University of Mississippi Medical Center
Dr. Ralph Didlake is a graduate of the University of Mississippi and the University of Mississippi School of Medicine. He trained in general surgery at UMMC, including two years in the study of transplantation research in the experimental surgery laboratory founded by Dr. James Hardy. After practicing transplant, general and vascular surgery for 23 years, Didlake developed a compelling interest in the human context of modern medical and surgical care. This interest led him to pursue a master's degree in bioethics and health policy from the Neiswanger Institute for Bioethics at Loyola University, Chicago. In 2008, he was appointed director of the UMMC's newly established Center for Bioethics and Medical Humanities, a position he continues to hold. He is also professor of surgery.
https://umc.edu/UMMC/About-Us/Leadership/Ralph-Didlake
Dawn Wilkins, Chair of Computer Science, University of Mississippi
Dr. Dawn Wilkins is Professor and Chair in the Department of Computer and Information Science at the University of Mississippi. She completed her Ph.D. in the Department of Computer Science (now Electrical Engineering and Computer Science) at Vanderbilt University in Nashville. Dr. Wilkins' current research is generally in Machine Learning, Computational Biology, Bioinformatics and Database Systems. As part of the Mississippi EPSCoR (Experimental Program to Stimulate Competitive Research), she is building a data provenance system called PARS (Provenance Archive and Retrieval System). PARS can be used by researchers in the state to archive, share and store provenance information about their research data and processes.  https://cs.olemiss.edu/faculty/wilkins/
Anne Cafer, Director for the Center for Population Studies, University of Mississippi
Dr. Cafer, assistant professor of sociology, is the Director for the State Data Center for Mississippi, in addition to her role as UM Director for the Center for Population Studies.  She holds a BS in both molecular biology and sociology, an MA in anthropology, and a PhD in Rural Sociology. Dr. Cafer works primarily in Sub-Saharan Africa and the Mississippi Delta. Her research uses a systems approach to examine community resilience and systems integration, with a particular emphasis on food and health systems. She is a 2019 Andrew Carnegie Fellow, the first UM faculty member – and the first faculty member from a Mississippi university – to receive the fellowship.  https://cps.olemiss.edu/anne-cafer/

Alumni and Private Industry Panelists:
Jim Lancaster, Chief Medical Officer, Main Street Health, Southeast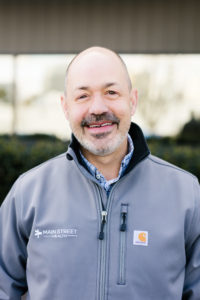 Dr. Lancaster is a graduate of Millsaps and the University of Mississippi Medical Center. Early in his career he worked in Tennessee as a primary care (internal medicine) physician and held both group and hospital leadership positions. After departing practice, he worked as an executive with Cigna in several roles, including his most recent position as the Regional Medical Executive (Southeast) with Cigna Medicare. Other areas of focus included both the commercial and ACA "exchange" segments where he served as lead for value based agreements and provider relationships. Community involvement and leadership involvement include being a current participant in Leadership Tennessee (Class VIII) in 2022 and serving as Board Chair of the American Cancer Society's TN Chapter for 2021. His current role with Main Street Health focuses on developing partnerships with rural primary care practices through a model of reliable revenue and in office resources, focusing on the Medicare and Medicare Advantage populations.  https://www.mainstreetruralhealth.com
Kevin Patterson, Vice President of PRMA Strategic and New Initiatives, Indegene
Kevin Patterson holds a Bachelor's and Master's degree in Accountancy from the University of Mississippi. In his role as Vice President, he has led many of Indegene's provider-based technology projects for the past several years. His client base focuses on specialty products in the orphan and oncology/hematology markets providing strategic pricing, reimbursement, and market access consulting for large and small companies. With his practical experience in the hospital and community practice settings, Mr. Patterson helps his clients navigate through the complex world of healthcare institutions and physician practice issues. https://www.indegene.com/
Blake Jeter, Chief Operations Officer, Relias Healthcare
Blake Jeter is a graduate of Mississippi State University, and leads the corporate operations of Relias Healthcare. Relias Healthcare is the leading regional provider of healthcare solutions in the Southeast and provides provider management, staffing, and technology solutions for hospitals to provide high quality care for patients. His responsibility is to create the best environment in the country for the company's providers and hospital partners as they continue to grow. Mr. Jeter is passionate about building high-performing organizations at the intersection of organizational transformation, technology, and health care. https://reliashealthcare.com
Lisa M. Lee, Associate Vice President of Research and Innovation, Virginia Tech
Dr. Lisa Lee serves as associate vice president for research and innovation, and director of the division of Scholarly Integrity and Research Compliance at Virginia Tech. Most recently, she served as the inaugural Chief of Bioethics at Walter Reed Army Institute of Research. During the Obama administration, she served as executive director of the Presidential Bioethics Commission. For over 25 years, Lee has worked in public health and ethics at the local, state, and federal levels, including 14 years at the U.S. Centers for Disease Control and Prevention. She earned a Ph.D. from Johns Hopkins University, and holds an M.A. in educational psychology and an M.S. in bioethics. She is an epidemiologist, bioethicist, and ethics educator.  https://www.research.vt.edu/sirc/contact/lisa-m-lee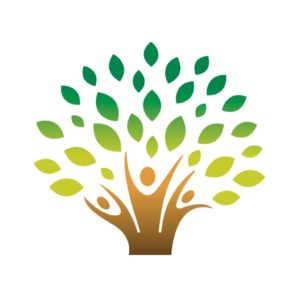 Policy Talks is co-sponsored by:
The Self Family
The University Lecture Series
UM Center for Population Studies
UM Department of Computer and Information Science
UM Department of Public Policy Leadership
UM Department of Philosophy and Religion
The work of the Center for Practical Ethics is generously supported by Mr. and Mrs. Alfred Hume Bryant.