Graduate Program Admission
REQUIREMENTS
Normally, a philosophy major or at least 18 hours of undergraduate philosophy courses are a prerequisite to doing graduate work in our department. However, we can work out a special program for students whose interest in philosophy developed late and who do not have the minimum number of hours.
The graduate advisor will work with the student to determine what courses are necessary to provide an adequate background for doing graduate work. In addition to the minimum number of hours, the Graduate School requires the following documents:
A completed and signed form of application.
An official GRE score (verbal and quantitative). TOEFL is required of all applicants whose native language is not English.
Official transcripts from the institution conferring the baccalaureate degree and from all colleges and universities subsequently attended.
We also recommend that students submit with their application: (a) two letters of recommendation, and (b) one sample of philosophical writing.
APPLY
You may obtain an application at Graduate School Admissions.
If you have further inquiries about the graduate program in philosophy you may contact: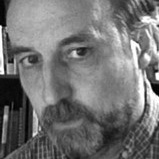 Robert Westmoreland, Director of Graduate Studies and Associate Professor of Philosophy
Department of Philosophy and Religion
014 Bryant Hall
University, MS 38677-1848
(662) 915-7020 | prrbw@olemiss.edu
Deadlines for applications for admission:
Fall enrollment: March 30 (rolling)
Spring enrollment: November 30 (rolling)
Late applications will be considered, but admission and/or financial assistance cannot be guaranteed.